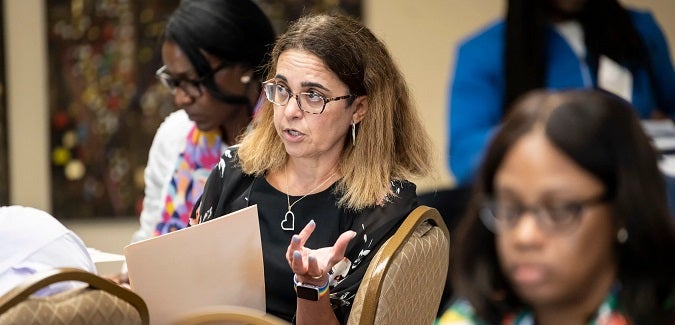 FRIT Inclusive Practices Committee
The Inclusive Practices Committee was established in fall 2016 as the FRIT Diversity Committee by then co-chairs Todd Reeser and Lorraine Denman. Our standing committee (as required by our department's bylaws) consists of faculty, staff, and graduate students in the Department of French and Italian. Since its foundation, the committee has worked on various initiatives with the aim to promote equitable practices in our department and our curricula.  
AY24 Co-chairs: Chiara Montera and Kaliane Ung. 
Members: Lorraine Denman, Chloe Hogg, Caitlin Dahl, Elsie Campbell, and Spencer Fricard.
Activities and Initiatives
Some examples of our activities and initiatives include:  
Revision of all syllabi to include comprehensive diversity, accessibility, equity, and inclusion statements [See

here

]  

Events with invited guest speakers such as Prof.

Kris Knisley

(U of Arizona) and Prof.

Vera Gheno

(Università degli Studi di Firenze) to talk about gender-inclusive language and language pedagogy; a screening of the film

Mariannes Noires

on Afro-French identity; a three-part series on Black Italian identity and the Black Lives Matter movement in Italy featuring filmmaker

Fred Kuwornu

, radio producer and podcaster

Ngofeen Mputubwele

, and rapper

Amir Issaa

  

Departmental discussions on various current issues, such as how to support students during the COVID-19 pandemic, digital accessibility, and ungrading  

Workshops and book club events on pedagogy, teaching inclusively, and professional development for graduate student instructors  

Faculty participation on departmental hiring committees  

Consultations and discussions on including equitable practices in teaching