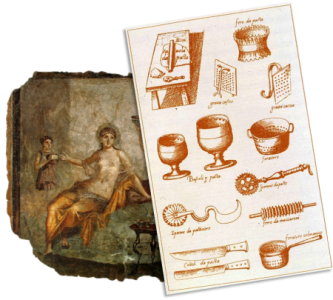 Food for Thought ITAL 0087

Instructor: Lorraine Denman
Language of instruction: English, with some readings offered in both their original Italian and in translation
Class size: 40-60 students
Frequency: fall/winter

In this class, students have the opportunity to explore Italy's rich culinary history and the role that cuisine has played in art and culture from the Etruscan period to today. 

We also examine how food production and distribution has influenced socio-political dynamics, where we learn about everything from court practices in Renaissance Italy, to autarchy under Mussolini, to the internationally famous Made in Italy brands found in your local grocery store.

Finally, using approaches from the field of food studies, we also discuss contemporary issues in food and cuisine: Slow Food, organic vs. non-organic farming, biodiversity, food waste, food adulteration and fraud, and the role of organized crime in the food supply chain.
---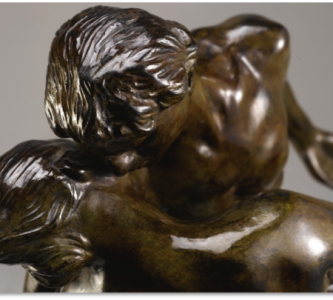 French Kiss FR 0012

Instructor: Various
Language of instruction: English, with some readings offered in both their original French and in translation.
Class size: 40-60 students
Frequency: Every semester 

From Paris to the Riviera, from Tahiti to Casablanca, France and the Francophone world are ideal backdrops for exploring matters of sex and love. 

How does sex, an integral part of human life, build expectations for our lives? What is considered a "French" approach to this issue in other countries?  We approach our theme from a historical and cultural point of view.

Among other things, we talk about virginity, adultery, same-sex relationships, women's sexual agency, gender definitions through sexuality and loving attachments, and the shifting boundaries of pornography.
---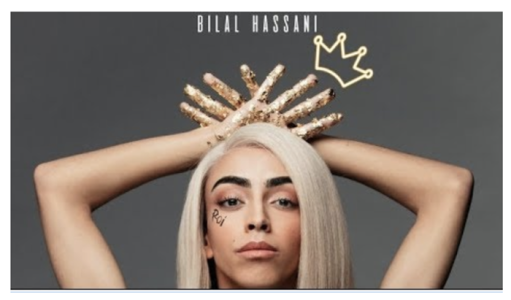 Kings & Queens: From Vikings to the Guillotine FR0070

Instructor: Chloe Hogg
Language of instruction:  English
Prerequisites: None
Class size: 25-40 students
Counts toward the French studies minor and as an English-language course substitute for 1000-level course in the French major and as a course in English for the French minor
Cross-listed in GSWS
Counts for MRST certificate: designation (R)
Geographic Region Gen Ed

French Vikings. A wicked Italian queen. Art, sex, and politics. Guillotines. The "first and last" king of Haiti. The history of the French monarchy has it all. Join us as we study the art, palaces, gender performances, laws, ideas and people who created—and undid—monarchy in France and French-speaking world regions. Explore historical artifacts and art objects from medieval France to the French and Haitian Revolutions. And then put your historical and cultural skills to work in understanding why monarchy is having such a moment now—in television series, music videos, art, pop culture and politics.
---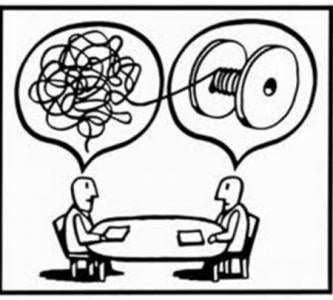 Italian Translation Workshop ITAL 1092

Instructor: Lina Insana
Language of instruction: Italian
Class size: 15-20 students

Tradurre, tradire. So goes the old Italian saying: to translate is always a betrayal. What makes translation such a complicated and risky process? What, exactly, is the "betrayal" against? What does this kind of formulation tell us about how society views source texts (or "originals") and their translation into other languages, formats, and medias? This course examines translation from both a theoretical and practical perspective, allowing students to understand the ways in which translation has been formulated, promoted, and criticized, but also giving them a laboratory for the translation of texts of various kinds and genres, including letters, oral histories, publicity materials, literature, and even film subtitles. Students in this class will move from short translation exercises to longer translation projects, culminating in a multi-piece portfolio of their translation projects, which will draw on untranslated materials from local archives and library collections.
---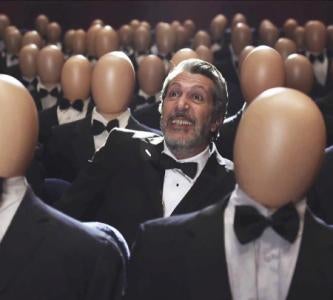 Introduction to French Cinema FR 0016

Instructor: David Pettersen and others
Language of instruction: French
Class size: 25-45 students

Students in this course have the chance to see several of the films that made and continue to make French cinema famous, from the arrival of sound in the early 1930s to the present. Along the way, students have the opportunity to learn and practice the skills of cinema literacy, that is the basic vocabulary and concepts for thinking, talking, and writing about cinema. These analytical skills help students grasp what's distinctive about French cinema and how it differs from other national cinemas. Issues we consider include how films are produced and distributed; how the camera, lighting, and editing work in concert to create different kinds of film experience; how sound and image relate; how we might distinguish between different kinds of cinema such as narrative, documentary, and animated films; and how films engage with the social, historical, and cultural moments in which they were made.
---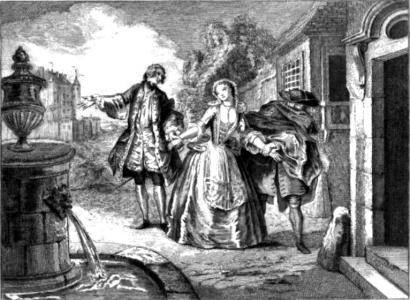 French Theatrical Workshop FR 1023

Instructor: Kaliane Ung
Language of instruction: French
Class size: 15-20 students

In this workshop, we use theatre and performance to improve your ability to interact in French, through the studying and staging of Molière's L'Ecole des femmes, which themes resonate with our post-#MeToo world. In this seventeenth-century comedy, old Arnolphe chooses to bring up a young girl according to his own principles in order to marry her, without the risk of being cheated on, or so he thinks... After textual and historical analyses, we discuss the stakes of L'Ecole des femmes and strategies to adapt the play for a contemporary audience. Weekly exercises involve writing, reading, voice recording, improvising, dancing, singing, discussing, critiquing, directing, all of this in French. Students prepare short scenes individually and in groups, design a set and arrange costumes and props. Our work together leads to a performance at the end of the semester.

The class works as a troupe, with a role for everyone (cast & crew)! 

Come and make memories in French! Taught in French.
---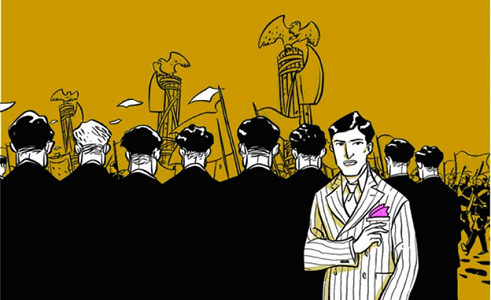 "Diverso da chi?" Gender, Queerness, and Race in Contemporary Italy - ITAL0114

Instructor: Chiara Montera
Language of instruction: Italian
Class size: max 22 students
Frequency: Once per year/every other year

In this fourth-semester Italian course, the students will develop an awareness about queerness, gender, and race in the Italian cultural context starting with the Fascist era until the present time.

Students will develop an understanding of how the categories of queerness, gender and race changed and evolved over time in Italy, and how the legislation regarding underserved communities (LGBTQ+, people who were not considered white, women) has changed and is still changing. Students will also develop an awareness of how the representation of these communities transformed in Italian pop culture reflecting and shaping Italians' mindset, through the analysis of songs, movies, comics, literature, and social media over time.
---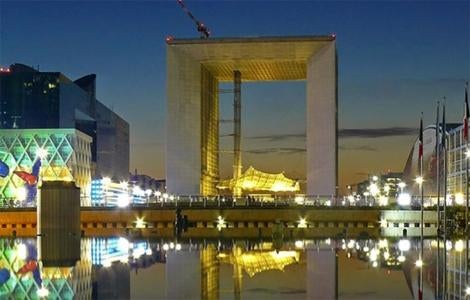 Paris: Urbanism Past and Present FR 0017

Instructor: Brett Wells, David Pettersen
Language of instruction: English, with optional one-credit French language discussion rider
Class size: 25-50 students
Frequency: Once per year

When the French want to say that all great projects take time, they say "Paris ne s'est pas fait en un jour." (Paris, [not Rome!] wasn't built in a day.)  In this course, we see why their reference, while seemingly self-centered, is nevertheless very true!  It is also revealing, because the proverb illustrates how Paris has functioned and continues to function as a "center" in many different ways.

French 0017 explores the City of Light's past and present both as an urban center and as an idea that has shaped politics, society and the arts all over the world. In the first part of the course we retrace Paris' evolution from a rebellious little Gaulish settlement on two islands in the Seine River to a sprawling 21st-century world metropolis.  This historical analysis leads us to the second part of the course where focus is on the French capital in 2020 and beyond.  Some questions we ask are: what role does Paris play as a model city?  How does its present geography and demography come to bear on the French state, the European Union and the international community?  How does Paris as an idea continue to influence politics, economics, fashion, the arts and romance?

Counts for Urban Studies major elective credit.
---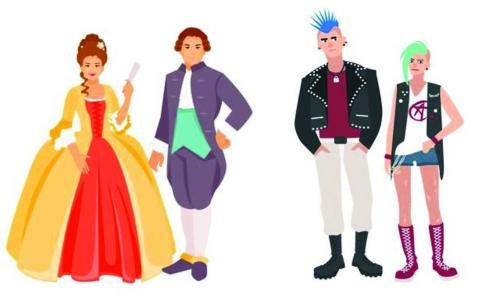 Euro Chic: The Invention of Fashion FR0090 and ITAL0090

Instructor: Giuseppina Mecchia
Language of instruction: English
Class size: 40-65 students
Frequency: Every semester 

 

Dior, Versace, corsets, leather chokers, petticoats, codpieces:  why do we love fashion?  Since the Renaissance, Italy and France have played a fundamental role in the establishment and development of fashion as a creative and commercial enterprise deeply rooted in cultural mores.  This course address the historical shifts in cultural understandings of gender, class belonging, consumption habits and expectations, the international circulation of craftsmanship and celebrities, and technological innovation.  We will start by addressing the anthropology of body ornamentation, gender markings, and the difference between costume and fashion. Our historical point of departure is the grand arrival of Catherine De Medici from Florence to Paris in 1547, following her marriage to King Henry II of France.  We then follow the progressive establishment of Paris as the capital of European (and eventually international) fashion, together with Italian cities like Florence, Venice and Milan. We also take a significant detour through London during the "dandy" era of the early 19th century and the "mod" and "punk" trends of the decades between 1960 and 1980. Punk leads us into a discussion of current international "anti-fashion" trends, such as the politics and economics of privilege, cheap labor, and environmental concerns about "fast fashion."
---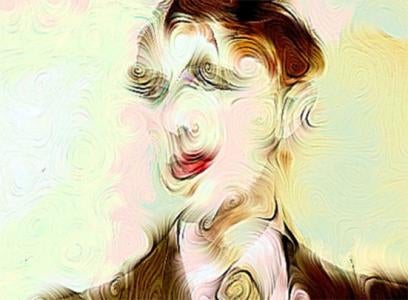 Gender Sexuality, French Thought FR1065

Instructor: Todd Reeser
Language of instruction: English
Class size: 20-30 students
Frequency: Every 4th semester

Some of the most important thinkers about gender and sexuality are French (Foucault and Beauvoir to name only two). In this course, you will study French thought about both gender and sexuality. We will discuss and evaluate key French thinkers, including their takes on relations between men and women that they posit or critique. Simone de Beauvoir gets things started for the 20th century, but many have responded to The Second Sex. And let's not forget that there were male and female feminist thinkers in the middle ages and Renaissance. What did they have to say? Where does feminism begin? Are there French transgender theories? (The short answer is yes...) And what of the theories of sexuality from Michel Foucault, whose work helped found the field of LGBTQ studies? Can someone explain what sexuality is in his hugely influential History of Sexuality in three volumes? And what do the French have to say about masculinity? About intersex? How does the 'closet' function in a French context? How and why are Arab men in France sexualized?
---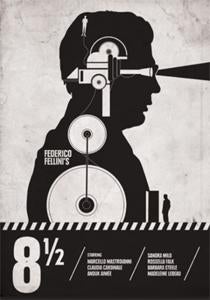 History of Italian Cinema ITAL 0089

Instructor: Alberto Iozzia
Language of instruction: English

Taught in English, this course introduces students to the history of cinema in Italy from the era of silent films to the present day. We analyze films from all periods and consider a diversity of forms and genres, including mainstream narrative films, art films, avant-garde experiments, and documentaries. In our century-long journey from the silent blockbuster movies of the 1910s to the Italian super-hero films of the 2010s, we get to know world-class directors such as Federico Fellini and genre masters such as Dario Argento. We see what Italian cinema has borrowed from other traditions, and what it has given in return. We appreciate how Italian b-movies would not exist without American blockbusters, and how a director such as Quentin Tarantino would not exist without Italian b-movies. We learn about Italy and about how much of its history and of its culture can be seen – hidden or deliberately displayed – through the frames of Italian films.

No previous course experience with cinema is presumed, as we will learn the basics of how to watch, discuss, and write about films and the film industry. Readings will be available in English and all films will have English subtitles.
---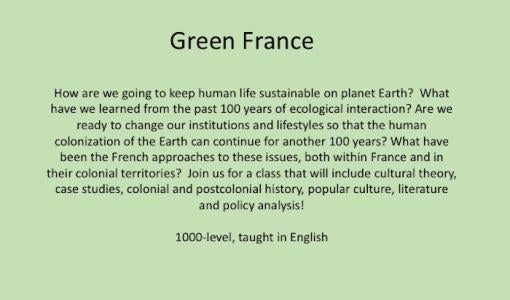 Green France FR1036

Instructor: Giuseppina Mecchia
Language of instruction: English
Class size: 25-35 students
Frequency: Every third semester  

Counts toward the University Sustainability Certificate. 
---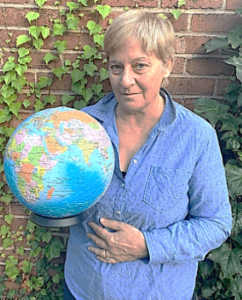 FR1077: Ceci n'est pas la Terre/This is not the Earth

Instructor: Giuseppina Mecchia
Language of instruction: English
Class size: 20-35 students

"Thinking the Earth: French and Francophone Theories of the Environment" (FR1077)
No pre-requisite necessary.

How do French and Francophone thinkers understand our presence on planet Earth? 
How can French thought help us confront environmental challenges?
How do Francophone thinkers from the Global South intervene in the tradition of environmental thought? 
How and why is Rousseau still a reference for our understanding of nature?

DSAS Gen Eds: Philosophical Thinking and Global Issues. Counts as elective for Environmental Studies Major and as course in English for French major/minor.
---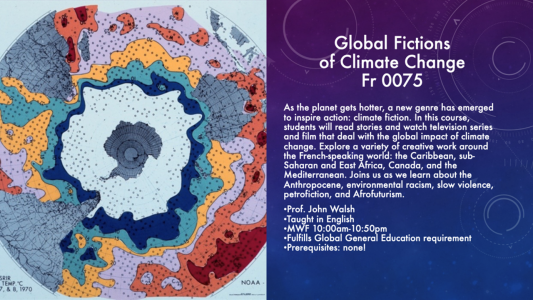 FR0075 Global Fictions of Climate Change

Instructor: Professor John Walsh
Language of instruction: English

Fulfills Global General Education requirement
No prerequisite necessary.

As the planet gets hotter, a new genre has emerged to inspire action: climate fiction. In this course, students will read stories and watch television series and film that deal 
with the global impact of climate change. Explore a wide variety of creative work around the French-speaking world: the Caribbean, sub-Saharan and East Africa, Canada, 
and the Mediterranean. Join us as we learn about the Anthropocene, environmental racism, slow violence, petrofiction, and Afrofuturism. Accordion content 1.
---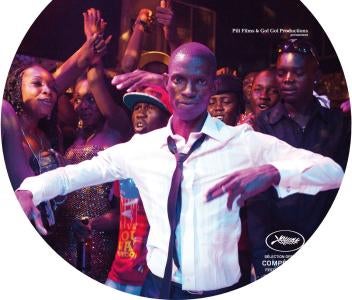 FR1068: La vie en noir: Cultures of Black Francophone Africa

Instructor: Astou Gueye
Language of instruction: French
Class size: 15-25 students
Frequency: Every other year

Much of Sub-Saharan Africa is "Francophone," but what does this mean exactly? How does French relate to daily life, to visual culture, and to written texts in this part of Africa? In La vie en noir, we will travel to different parts of this region through literature, film, music, and other creative support to understand what it means to "be Francophone" and examine the particularities, use, and relevance of Francophone cultural expressions in addressing social issues. Focal topics include African oral traditions, nationality, language, postcolonialism, Négritude, Francophonie, gender, sexuality, sports, and immigration.
---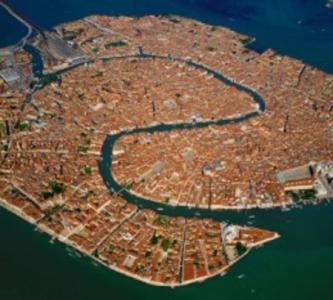 Italy and the Mediterranean World: Marco Polo to Leo Africanus

Instructor: James Coleman
Language of instruction: English
Class size: 20-30 students
Frequency: Every 4th semester

In this course students will learn about Mediterranean interconnectedness in the medieval and early modern periods by studying six Italian cities whose economic, political, and cultural lives were profoundly shaped by the maritime networks that linked them to other shores of the Mediterranean. Following the trajectories and life stories of a series of historical travelers who voyaged between these Italian hubs and other parts of the Mediterranean (from Constantinople to Fez to Granada), students will come to understand how the sea routes that facilitated transnational flows of people, goods, and ideas played a key role in economic and cultural developments in these Italian centers across these periods. This class has no prerequisites, and is open to all students. It will be conducted in English and does not require knowledge of Italian.