As our communities and economies become increasingly global and connected, the marketable skills that you will gain with a degree in French or Italian can help you surpass your professional goals across a growing number of sectors. Our graduates have used the communication and analytical skills fostered in our programs to achieve success in multiple industries, including teaching, international business, and media. Below are some career paths that our graduates have utilized. For more information on how a degree in French or Italian can help you broaden your personal and academic horizons, please email an advisor today.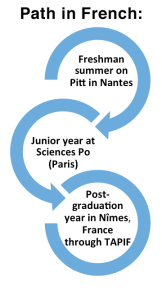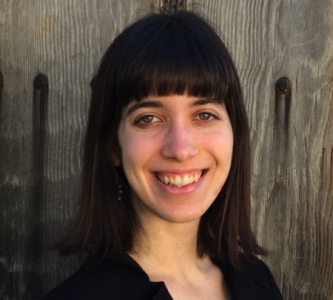 Anna Bialostosky

Degree: BA in French; minor in English

Post-graduation: MA in Translation and Interpretation from the Middlebury Institute of International Studies at Monterey

Current position: freelance translator-interpreter (French-English/English-French), with specializations in sustainability, telecommunications, and development.

How did French prepare you for your current position?

Translation, which is written, requires close analysis of French texts, a skill that I learned in my francophone literature classes at Pitt. Interpretation, which is spoken, requires excellent listening comprehension and dynamic communication, and through study abroad opportunities with the Pitt in France program in Nantes and at Sciences Po in Paris, I had the chance to develop language fluency. What's more, those wonderful experiences were invaluable for gaining cultural references that I need every day as a language professional.
---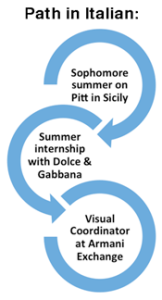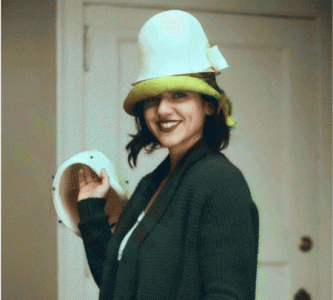 Gina Mazzotta

Degree: BA in Italian & Communication

Post-graduation: Millinery apprenticeship with Amy Hamilton

Current position: Milliner, Entrepreneur (Gina Mazzotta Millinery)

How did Italian prepare you for your current position?

While I may not use my knowledge of the Italian language in the day-to-day activities of my business, I see the initial trajectory of my career as a series of events that may not have been possible if I had not chosen to study Italian language and culture. My knowledge of Sicilian culture from my study abroad experience helped land me a summer internship in New York City with Dolce & Gabbana. While there, I gained valuable knowledge of the fashion industry and where I fit into it. Upon returning to New York after graduation, my Italian language skills helped me get my first two jobs:  Promotions Coordinator at Radio Maria and Visual Coordinator at Armani Exchange.
---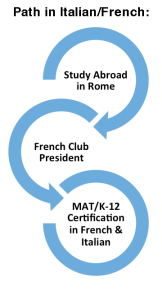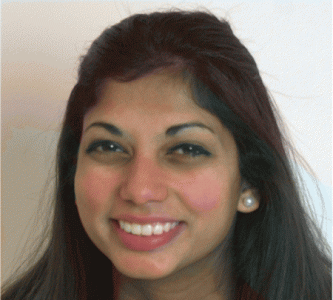 Ameeta Schmitt

Degree: BA in French; minor in Italian

Post-graduation: MAT in Foreign Language Education (K-12 Certification in French and Italian)

Current position: High School French and Italian teacher at Brashear HS in Pittsburgh

What is your best advice for our French and Italian majors?

To any person sitting in class wondering what they should do when the daunting time to graduate gets closer, I truly encourage you to take chances and explore your options. Languages open doors to many careers. Often my own students ask me if the only thing they can do is teach with a language background and I have to remind them that it is far from the truth. If teaching is your passion, I encourage you to pursue it. It is a rewarding job. Every year right around this time, my students take their culminating speaking assessment for the year and it is the most amazing feeling ever to know that every word, phrase or reaction they say was learned from me. I encourage you to never let your passion for language fizzle.
---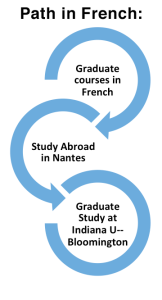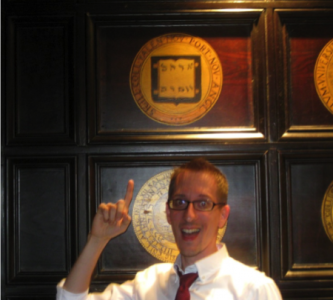 Christopher Semk

Degree: BA in French; Certificates in Western European and Eastern European Studies

Post-graduation: MA and PhD in French Literature from Indiana U

Current position: Assistant Professor of French, Yale University

What is your best advice for our French or Italian majors?

[T]ake advantage of the opportunities to study abroad—a transformative experience in every way. Take advantage of the rich intellectual opportunities at Pitt—the colloquia, the talks, the film series, and so on. Finally, and I know this is terribly trite, follow that passion for French! There's so much emphasis on "useful" degrees these days, with the implication that "French" isn't useful. I know that someone in my position has the luxury of saying his French major served him well, but even if I were doing something else with my life, I would not regret for a moment the education I received at Pitt, the friends I made both in the French department and while studying abroad, and, of course, the access to a whole world of culture and literature that French offers.
---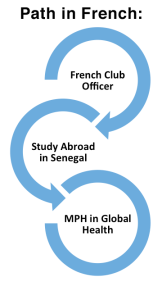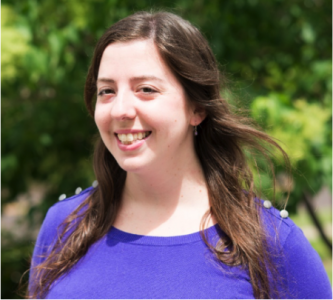 Kate Henschel

Degree: BA in French; BS in Microbiology; minor in Chemistry; Certificate in Africana Studies

Post-graduation: Masters in Public Health from Wayne State U (global health and emergency preparedness)

Current position: Epidemiology Specialist, Missouri Department of Health and Senior Services

How did French prepare you for your current position?

We frequently have refugees and immigrants coming to Missouri who speak French. If they settle in a more rural community, they may not have access to translators for their medical screenings. I've had to step in and speak with individuals to assess their risk of Ebola, translate vaccination records, and explain public health policies to them. When Ebola first became a hot topic in the US, I translated our state's information sheets into French so that they could be given to newly arrived travelers, refugees, and immigrants from affected countries. Also, my French skills enabled me to deploy to Guinea in 2015 as part of CDC's Ebola response team. I collaborated with a team of international public health experts to investigate cases of Ebola and work towards stopping the outbreak.
---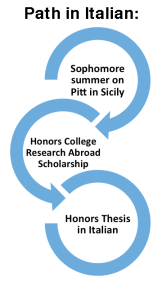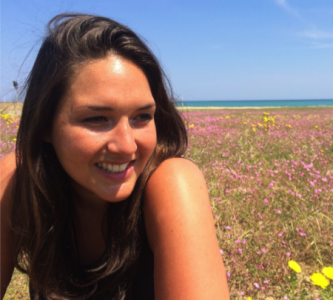 Margo Lynch

Degree: BA in Italian and History; Certificates in Medieval & Renaissance Studies and Western European Studies

Post-graduation: Bilingual English-French MA in TEMA European Territories: Identity and Development, sponsored by the European Union's Erasmus Mundus

Current position: Senior Analyst, HCL (onsite at Google)

How did Italian prepare you for your graduate work?

My position in [the TEMA] (fully-paid) master's program would not have been possible were it not for my Italian skills and studies, nor would I have had the cultural perspective needed to complete my research (about female migrant exploitation in the agricultural sector of Southern Sicily). 

What was your most memorable experience?

[M]y most memorable experience in Italian would have to be the collective summers of 2009 to 2012, when I would come to Siracusa in Sicily from May to August to volunteer in a refugee camp. The mix of peoples and cultures, all baking in the sweltering sun, every one of us trying to figure out and slowly learning how to adapt to the peculiarities of the local society, all of it done in varying levels of Italian […] was a beautiful thing.
---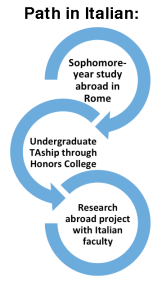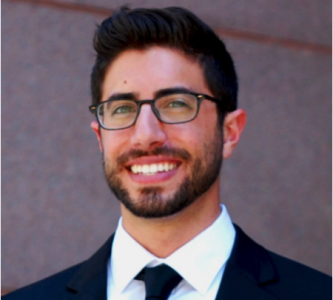 Justin Lamorella

Degree: BA in Italian and Urban Studies; Certificate in Western European Studies

Post-graduation: MA in Community Planning, U of Cincinnati

Current position: City Planner, NYC Department of City Planning (Bronx)

How did Italian prepare you for your current position?

Studying abroad in Italy gave me an opportunity to understand and appreciate Italian city design, public spaces, and historic preservation, which has shaped the way I think about American city design and planning. On a deeper level, learning a new language at the age of eighteen made me more acutely aware of interpreting body language and eye contact and I think that my listening skills are much better for it.

What is your best advice for our French or Italian majors?

Make the most of it! It's not all about learning the language either though. The Italian culture and literature classes really help to put the language you're studying into a historical perspective and narrative. Also, if you have the opportunity to study abroad, you should do it and try to immerse yourself in the language and culture as much as possible.
---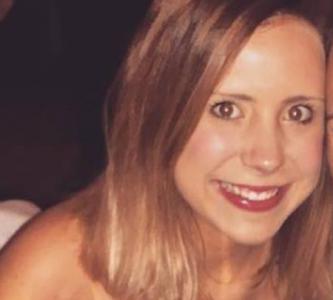 Marissa Murin

Degree: BA in French and Art History; BS in Marketing

Post-graduation: Internship at Leo Burnett Worldwide

Current position: Account Executive  at Leo Burnett Worldwide

How did Italian prepare you for your current position?

The main reason I got the internship in Milan was because I spoke Italian, and that internship is the reason I was able to land my current job. So I absolutely have the Italian program to thank for where I am today! I still use my Italian from time to time in my current position because I have some Italian clients and also work with colleagues in Italy.

What is your best advice for our French or Italian majors?

Study abroad if you can!  Also, I would definitely recommend trying to do some kind of internship with your language. Finally, soak up and enjoy your time in the Italian program. The professors are absolutely amazing and make sure you use all the resources you have at your disposal to land your dream job in your field. The entire department was always so helpful, and they want the best for you, so use that to your advantage!
---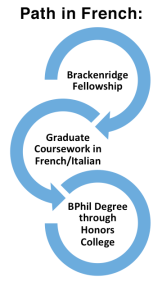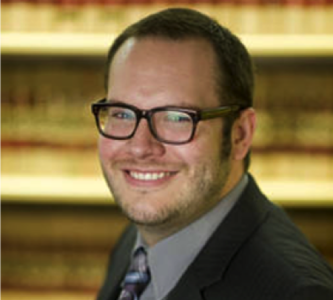 Ryan Suskey

Degree: BPhil in French Literature; minor in Linguistics

Post-graduation: MA in Teaching from Johns Hopkins U during AmeriCorps service teaching HS French; JD from OSU

Current position: Director of Professional Development and Programs, Ohio Center for Law-Related Education

How did French prepare you for your current position?

Studying a foreign language gives students a rare opportunity to focus on words and meaning in a way that many other disciplines never require. Paying attention at a micro-level to words and word choice inevitably spills over into a student's first language, making them a better writer and reader. As an attorney and educator, I am responsible for crafting and interpreting language. Language is a critical part of my work, and my study of French at Pitt has given me an appreciation and dexterity that my monolingual colleagues lack.   

What is your best advice for our French or Italian majors?

Take academic risks to step outside your comfort zone. Don't be afraid to approach your professors, attend faculty/student events, and soak in the wealth of knowledge and experience at your disposal! 
---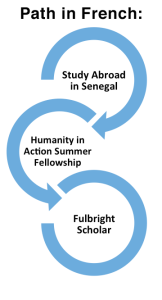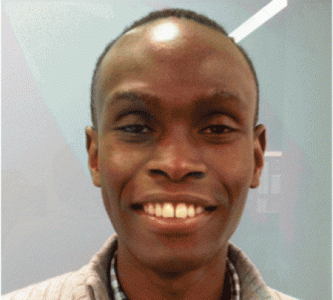 Olusesi (Sesi) Aliu

Degree: BA in French and Africana Studies;  Certificates in Global Studies and Africana Studies

Post-graduation: Fulbright Scholarship to research migration and development in Paris

Current position: Data & Performance Officer, Family Planning 2020, United Nations Foundation (NYC)

How did French prepare you for your current position?

My French coursework helped me develop reading, speaking and writing skills. For the past two years I helped manage a portfolio of work with governments and institutional partners in 13 French-speaking African countries. This entailed communicating with stakeholders in French (verbally and in writing), participating in and organizing meetings held in French, and analyzing technical content in French.

What is your best advice for our current majors?

Think creatively about where you would like to be and what you would like to do post-graduation, then identify ways that language study can help you get there.