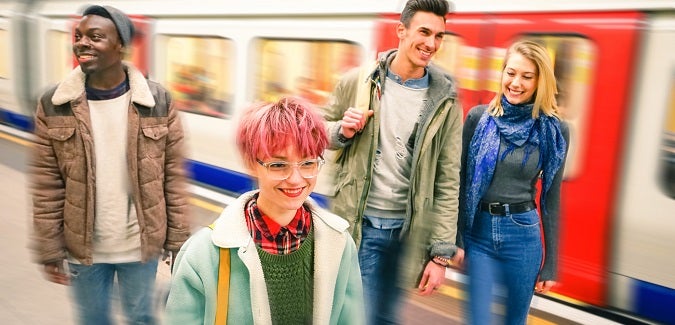 Who are we?
We are a community of scholars and teachers committed to breaking down the borders between disciplines, time periods, and geographic contexts. Meet our team.
Research Networks
Faculty and students are defining the cutting-edge of French and Francophone Studies with interdisciplinary research around four networks: Film and Media; Gender and Sexuality; Nation / Transnation; and Environment. Our seminars, speakers, conferences, and dissertation research develop organically around these nodes of inquiry.
Degree Paths
Students can pursue a variety of degree paths including a PhD in French, a PhD in French with MA en route, or an innovative, interdepartmental PhD in Film and Media Studies with a Concentration in French. 
Our degree programs and research networks extend out into the many departments and programs around campus with which we collaborate, and we encourage our students to take seminars, work with faculty, and pursue graduate certificates in African Studies; Cultural Studies; Digital Studies and Methods; European Union Studies; Film and Media Studies; Gender, Sexuality, and Women's Studies; Global Studies; Medieval/Renaissance Studies; and West European Studies.
Course Offerings
Students have the opportunity to take departmental seminars that focus on a historical period or geographic context and seminars that explore our networks from a diachronic perspective. View recent and upcoming graduate seminar offerings.
Funding
Graduate students in the department benefit from teaching fellowships, competitive year-long fellowships, year-long exchanges with universities in France, and summer research funding opportunities. Funding is guaranteed for five years. View funding details.
Teaching
Our graduate students are inspired teachers who receive comprehensive, rigorous pedagogical training and ongoing teaching development, mentoring, and apprenticeship experiences. They have the opportunity to teach courses ranging from French 0101 to third-year conversation, literature, and culture courses. Learn more about teaching opportunities.
Mentoring
Students are closely mentored by faculty from the day they arrive to the day they graduate through informal mechanisms and organized preprofessional workshops and coursework. Graduate students regularly meet with their advisors to discuss and plan professional opportunities tailored to their specific interests and goals. Learn more about available mentoring resources.
Alumni/ae Connections
Our alumni/ae go on to a variety of careers ranging from traditional university professorships to positions in secondary education, study abroad, and industry. Explore our alumni/ae connections.
Explore Pittsburgh
With a population just above 300,000, Pittsburgh has consistently been ranked among the most livable cities in the United States thanks to its affordable neighborhoods and its vibrant cultural life. Visit the University of Pittsburgh's Cool Pittsburgh page to get the most out of our hometown.
How to Apply
Our preferred application deadline is January 15 (through we accept applications after this date on a rolling basis). For full details, visit Graduate Admissions.
Questions?
Contact Prof. Chloe Hogg, Director of French Graduate Studies. 
1328 D Cathedral of Learning
412-624-6266
hoggca@pitt.edu